We live in a beautiful age. An era in which we get to see cute girls doing cute things on stage in front of a large audience. This fact is only heightened when it comes to K-pop, specifically through the stars, Soyeon and Miyeon of (G)I-DLE.
(G)I-DLE recently appeared in the League of Legends collaboration song, exciting both K-pop fans and the gaming community. It was a massive stroke of good luck for fans all over the world! Ahri and Akali are played by Miyeon and Soyeon respectively. Soyeon described Ahri as hip and cool, while Miyeon described Ahri, the nine tailed fox, as charming.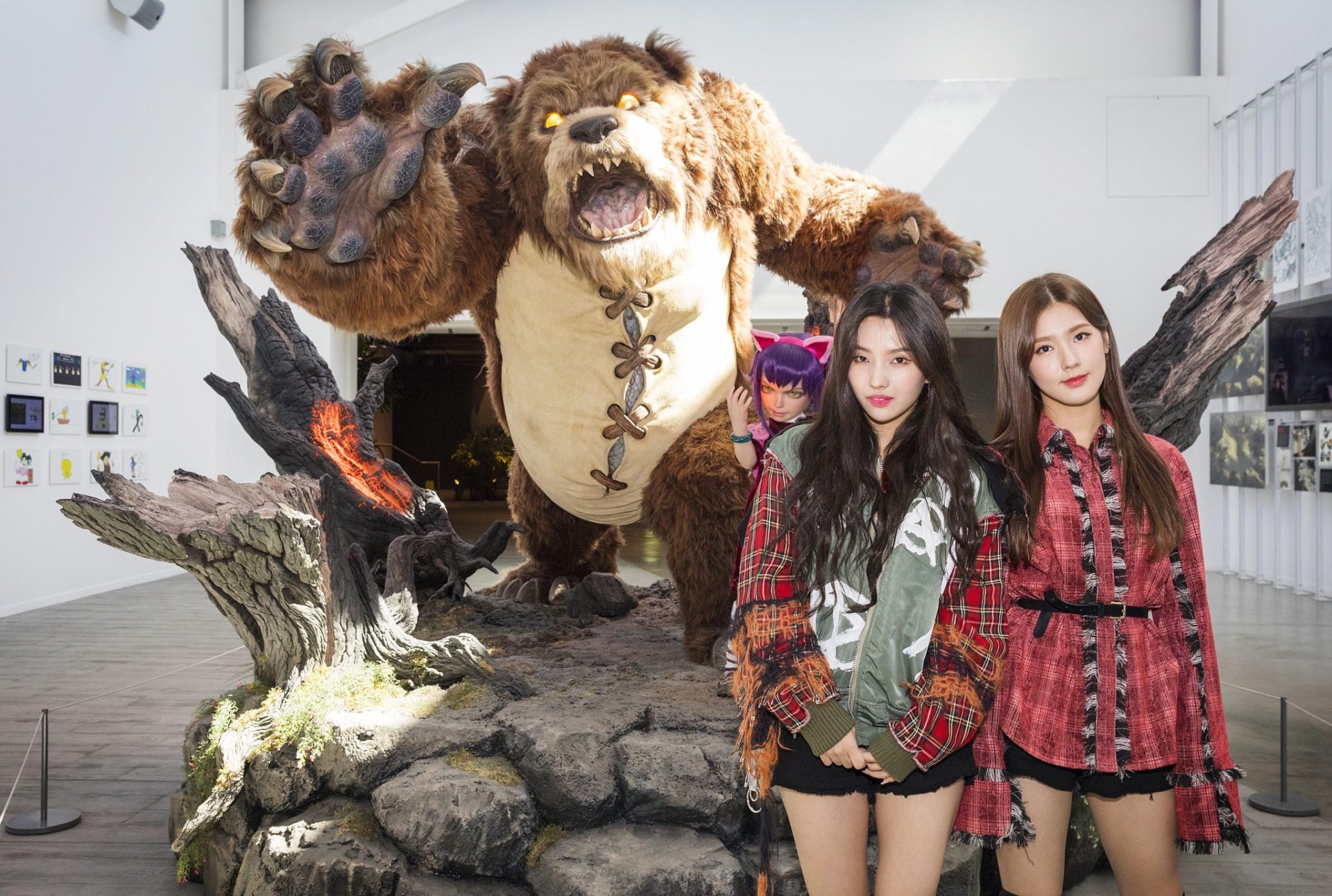 Soyeon and Miyeon, along with their other two partners, have led to the formation of the K/DA fictional K-pop band in the League of Legends universe. I can't wait till we see even more music videos of them gloriously dancing in style.
The pair performs together in the K-pop girl group (G)I-DLE. One of their latest songs, Senorita, was all about their class. They appeared in extravagant clothing, expressing themselves in danger, and bombastic color and fashion. Their carefree nature is cute, but also deadly dominant.
Some fun facts about Miyeon: she enjoys nail art, writing lyrics, and is left handed. Another fun fact: her favorite color is green.
Soyeon enjoys anime, specifically the best selling manga of all time, One Piece! She's a fan of tangerines and corn, and vegetables do not fancy her. She's also into mint chocolate, so remember that, if you land an unexpected date! Watch her react to her fans on her 10th anniversary fan meeting right here!
Soyeon also shared pictures from her Japan showcase which are just full of cuteness, awe, and those unspeakable things that keep your eyes glued to your screen.
The group is a gem together, as they post countless pictures in aesthetic attires and dreamy dresses!
Miyeon also shared behind the scenes footage of their shoot on her instagram. If you haven't seen it, you don't know what you're missing!
The group is relatively new, but through Miyeon and Soyeon's past experiences they have garnered fame quite fast. Their growth has been glamorous, and we're excited to see how they will fare compared to other existing girl groups that are also garnering just as many fans in the K-pop industry.